Long-term and transparent relationships with our suppliers
Reliability, trust, shared responsibility, and mutual inspiration characterise our cooperation. Many of our partners, especially our suppliers, have been working with us in some cases since the company was founded. In line with our sustainability principle, we select our partners carefully. We prefer regional or German partners to ensure high standards of quality and environmental friendliness and to avoid long shipping distances.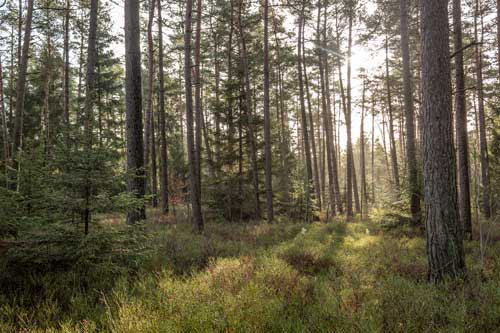 The most recent example is the careful selection of partners and suppliers and partners for the construction and operation of the destinature village: We have obtained the timber for  construction from long-term suppliers, and we have very carefully selected other suppliers for the operation of the site- for organic food, cleaning agents or green electricity – with many of whom we have long-term business relationships and friendships.
Sometimes we do not follow our principle of using regional or national suppliers. This happens when it makes more sense from an environmental point of view. When we launched our destinature furniture series, for example, we started a cooperation with the Finnish wood manufacturer Koskisen. This means that we exceptionally allow ourselves to be supplied across borders, but Koskisen is also committed to a sustainable mission and the birch wood panels allow us to reduce the thickness of our products while maintaining optimal stability.