We support projects for a sustainable future
WERKHAUS is a modern family business. The responsible use of resources and the environment as well as social mindfulness are not only a passion for us, but a must.  We take our responsibility for people and nature very seriously and support sustainable and social projects. We want to create better conditions for present generations and provide future generations with an environment that they can enjoy in good conscience.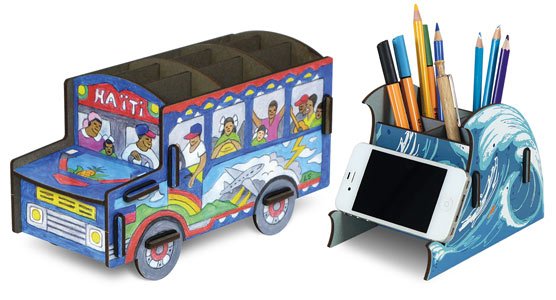 Forests are the lungs of the earth, and we want the world to be able to breathe freely. Therefore, we have launched the campaign "A tree for every newsletter subscriber". For every new subscriber we plant a tree.
We planted the first 200 trees in 2019 together with the Foundation "Unternehmen Wald". The young oaks found their place in a forest south of Hamburg. In 2020, we added 1000 more trees near Bad Bodenteich. And there are still more to come!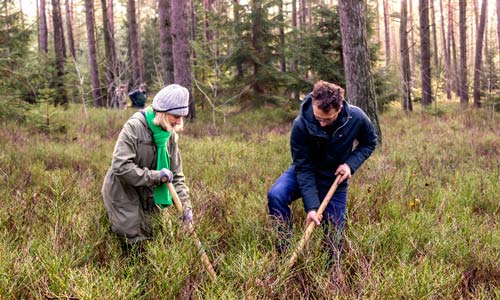 WERKHAUS and biodiversity conservation
WERKHAUS is a pioneer investor in two AgoraNatura projects near Potsdam. We are involved in an amphibian conservation project and a grassland project. By financing these projects, we contribute to animal and plant diversity as well as to keeping ground and surface water clean by avoiding pollution. Agora Natura is an "online marketplace for nature conservation" led by ZALF with the support of the University of Greifswald, German Environmental Aid Association e. V., and the German Association for Landscape Conservation e. V.
A school bus for better education
The Ecole Amitié primary school in the Caribbean state of Haiti has been founded 20 years ago as a private initiative to give children from poor backgrounds access to education. In cooperation with the Creole singer TiCorn, who lives in Hamburg, a pencil box was created in the shape of a typical Haitian "Taptap" bus. The design is from her sister Laetitia. For every pencil box sold, we donated 1 € to the Ecole Amitié Cap Haitien. The limited edition of the bus has been sold out completely.
In 2016, we supported the refugee camp in Bad Bodenteich with a reading and learning corner. For this, we set up tables, stools and storage facilities and asked publishers to donate books. The non-profit LitCam supplied learning materials. In April 2016, we – together with Mayor Edgar Staßar, representatives of the DRK and the district of Uelzen as well as Member of the German Parliament Kirsten Lühmann (SPD) – handed this new reading and learning area over to the children.
Kaleidoscopes for Colombia
Every year we support the International Children's Art Film Festival in Colombia. For this unique cultural event in Bogotá, the capital of Colombia, WERKHAUS donates kits for kaleidoscopes, which are then enthusiastically assembled and coloured by the children. The festival is organised by the non-profit, state-approved foundation "Caleidoscopio de Sueños". It was established as a work of art in 2006 by the Hamburg artist Stephanie Rückoldt.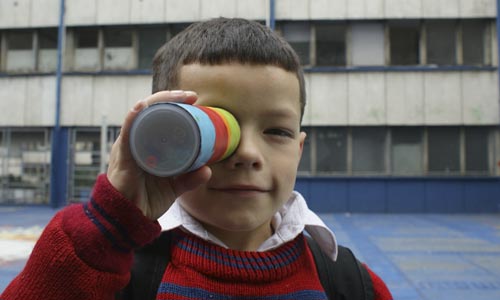 Holger Danneberg chaired the auction at the Children's Book Fair 2016 in Bologna. As part of the project "Tell Me Your Tree", a small brightly coloured forest played the leading role. For the project of the ajv – Working Group of Youth Book Publishers, Eselsohr and Gerstenberg Verlag, we produced 20 little apple trees to assemble. Well-known German children's book illustrators turned them into fantastic works of art, which were then auctioned off. The money was donated to the children's hospice in Syke.