We love teamwork and the inspiration that comes from collaborative projects. In cooperation with other companies, organisations, or designers, we come up with many creative ideas and great products. For many years, we have been working with universities and colleges, inviting students to workshops or to collaborate with us as part of their final theses. We have also worked with various sustainably and socially committed companies and organisations on a wide range of projects. We are always open to fresh input.
Together with Goldeimer, a member of the non-profit organisation Viva con Agua who fight for clean drinking water all over the world, we have come up with many great ideas. Goldeimer is a non-profit company who not only produces ecological, sustainable composting toilets and "social" toilet paper, but also wants to use its money to make a long-term contribution to provide access to sanitary facilities for all people worldwide. Together, we have developed products for a relaxed and inspiring toilet use – whether outdoors or in the restroom at home.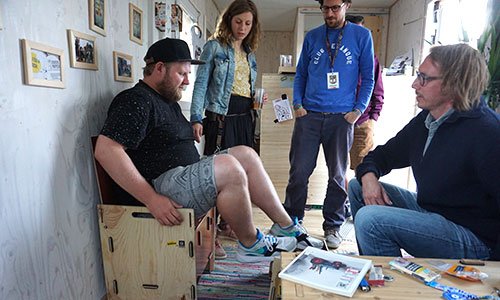 Let there be light! Our light project
Aesthetic forms and the play of filigree light – in cooperation with the Lüneburg designer Inken Webler, we have developed highly attractive light sources. With their various designs, the floor and wall lamps are a perfect fit for every home.
Our lamps create a fantastic play of light and shadow, using layers of foil on top of each other. The lamps are very easy to assemble thanks to the familiar WERKHAUS connecting system.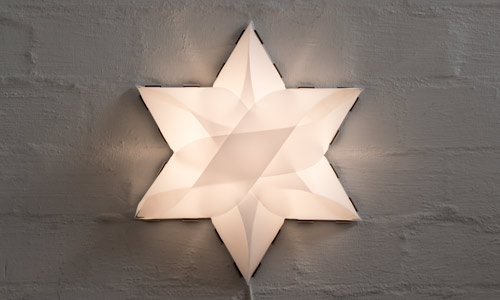 Sustainability Award: Involved as a partner
In 2019, WERKHAUS was an official partner of the German Sustainability Award (DNP), that rewards companies who combine economic success with social responsibility and environmental protection in an ideal way. Among other things, we made sure that the admission to the congress is free of charge for both, civil society representatives and students. We equipped the foyer in front of the ballroom at the Maritim Hotel in Düsseldorf with WERKBOX furniture. The year before, we were on the winner's podium ourselves: We were among the top 3 "brands".
In 2011, the "Grüne Werkstatt Wendland" was founded by creative people and entrepreneurs from the district together with the business development agency and the district administration of Lüchow-Dannenberg. It is dedicated to the question of how young designers at universities can cooperate with the expertise of local, regional businesses and benefit from each other. Together with over a dozen local companies, Werkhaus is participating actively and enthusiastically!